After a highly competitive tournament that lasted from July through September on YouTube, four makeup artists (MUAs) have qualified for the Makeup Battle live fashion show event in Greensboro, NC.
What is Makeup Battle?
Makeup Battle is an art competition for makeup artists. The live event combines cosplay themes with makeup artistry. It is unique because the makeup artists also design the costumes. The fashion show will be held in Downtown Greensboro at the Van Dyke Performance Space. Tickets are $10-$15 at Eventbrite.com and doors will open at 6PM on October 28, 2022. The event will also feature live music performances by CMA nominees Jewels (R&B Female) and Rashaad King (R&B Male). For the full media kit about Makeup Battle, click here.
Team Cassie
Cassandra 'Cassie' Woods was undefeated on YouTube at 3-0 and the first MUA to qualify.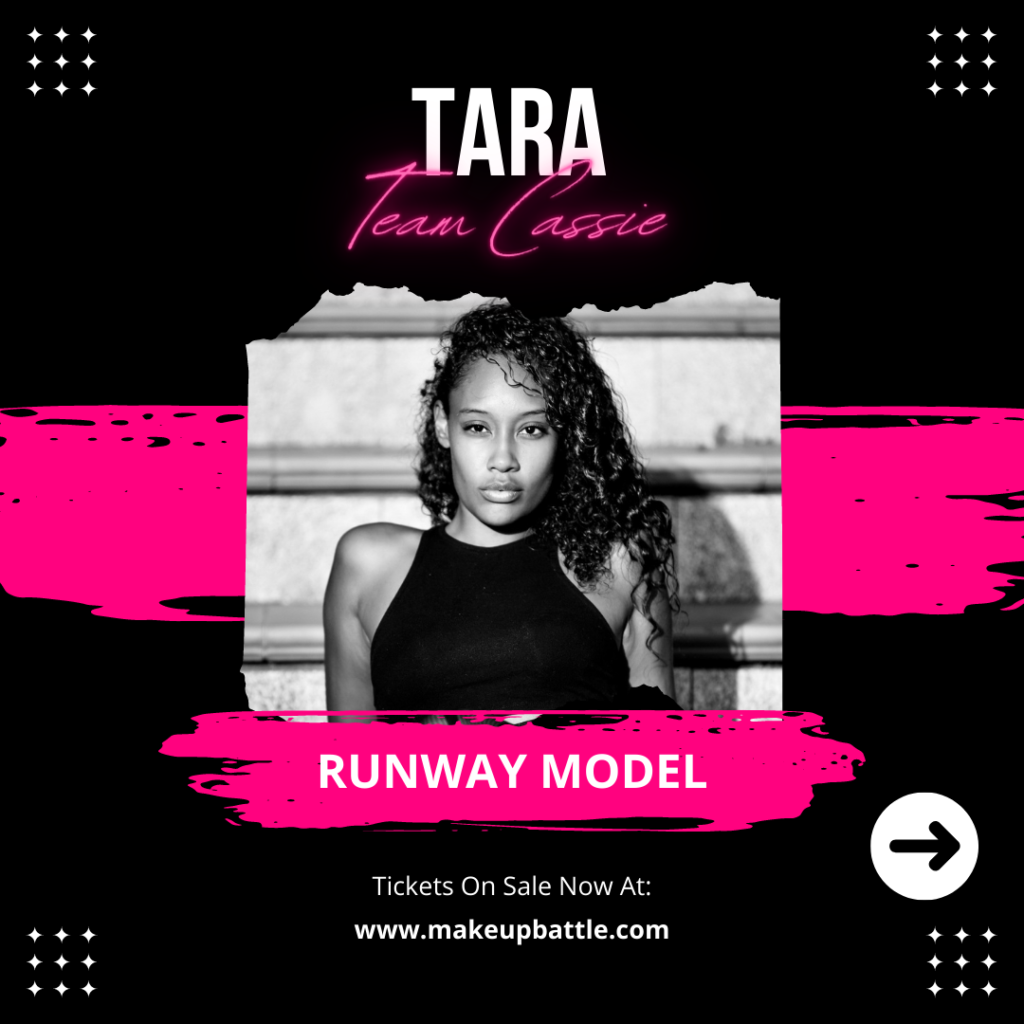 I love these kinds of competitions! Being surrounded by such talented artists is so motivating and I'd like to show what I can do alongside others who share my same passion. There are not a lot of opportunities like this in the area. When my friend sent me a picture of a casting call poster at Four Seasons Mall, I had to jump on it.

Cassandra Woods (Makeup Artist)
Team Kayla
Kayla 'KSwoonn" Smoot was the second makeup artist to advance to the live fashion show.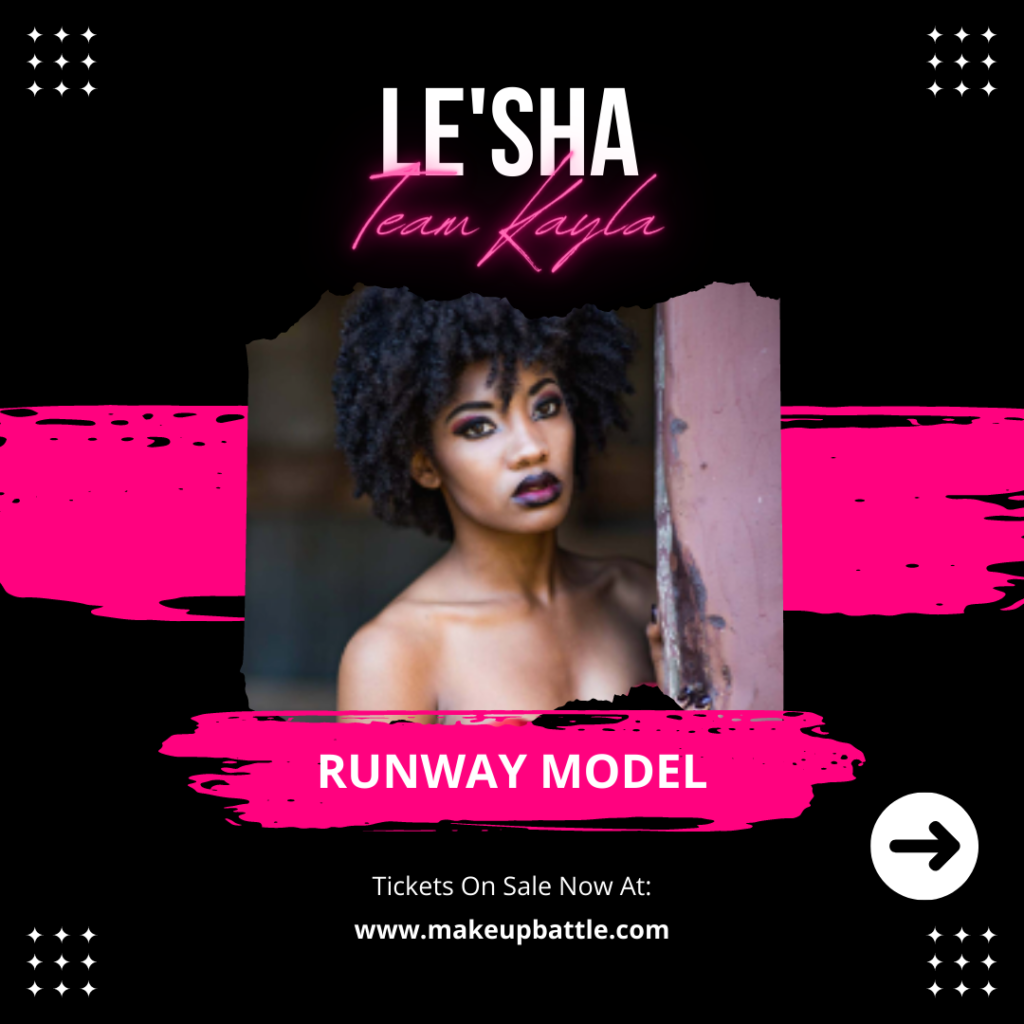 I had such a great time competing in Makeup Battle (Season One) that I applied to be a part of Makeup Battle (Season Two)! Not only for the experience, but TO WIN this time! I want to show the world I'm the best makeup artist (MUA) in North Carolina!

Kayla Smoot (Makeup Artist)
Team Janelle
Janelle Basich-Mustafa earned her spot after posting a 2-1 record during the tournament.
I am excited about exposing my artistry to others. I really like to help inspire other artists and other men and women who may not know the wonderful world of makeup. I also love to challenge myself and being a part of this show has helped challenge me to grow even further. I love showcasing makeup artistry!

Janelle Basich-Mustafa (Makeup Artist)
Team Robin
Robin Angelique was the final makeup artist to qualify after three rounds of competition.
As a former Theatre major with a concentration in costuming, make up has always been a huge part of my life. I have cosplayed for over 15 years, and I love self-expression within this medium. Costume and make up has been an amazing field of expression for me. I absolutely look forward to this amazing opportunity.

Robin Angelique (Makeup Artist)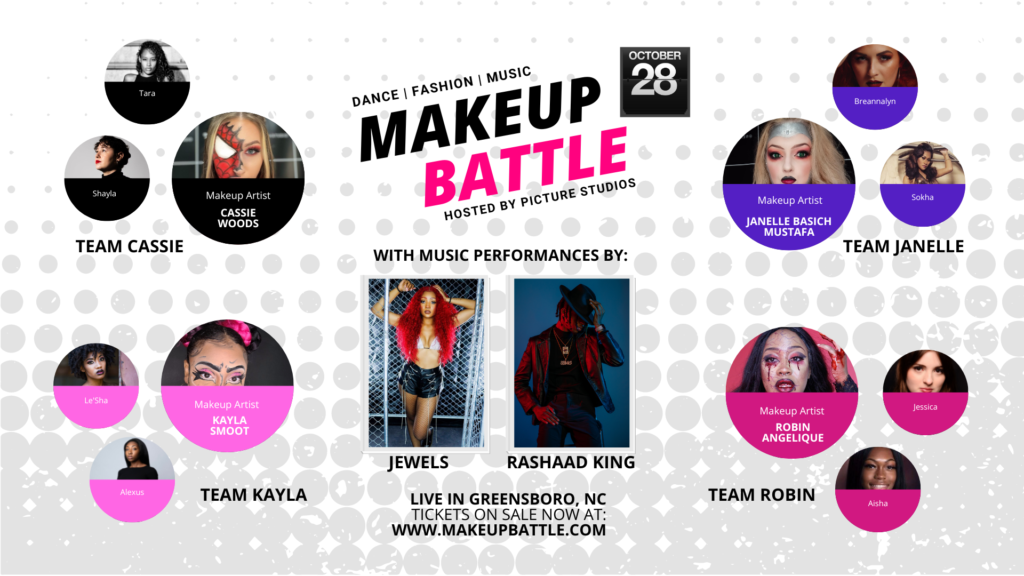 What: Makeup Battle (Live) In Greensboro, NC
When: October 28, 2022 (Friday) Doors Open at 6 PM
Where: Van Dyke Performance Space, 200 N Davie St, Greensboro, NC 27401
Who: Nachela Knox (Showrunner) And Picture Studios (Producer)
Links: www.makeupbattle.com and www.picturestudios.com
Hashtags: #GoGetHerProductions, #MakeupBattleLive, #RentMyStudio